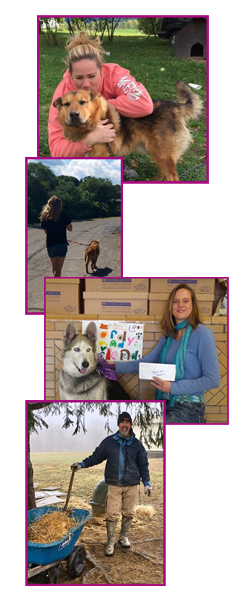 We are an ALL VOLUNTEER organization and we need your help.
You CAN make a difference!

Great Reasons to Volunteer
Be an advocate for animals

Help others

Find purpose

Connect with your community

Feel involved

Contribute to a cause you care about

Use your skills in a productive way

Develop new skills

Meet new people

Expand your horizons
Click here to download our volunteer Application

Thank you for your support.
How to help:


Please visit our Facebook page for frequent updates.